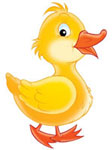 What Is A Creche?
A crèche, is a childcare centre where babies, toddlers, and young children are cared for in a safe and stimulating surrounding.

Crèches mostly cater to the children of parents with full-time or part-time jobs. With the increase in the number of nuclear families and working parents, crèches and day-care centres are being used by many parents.
There are different types of crèches:
Private day-care chains. These are run by the same management in more than one location or operate as franchises. Standard rules and regulations are followed uniformly all across the centres. Teachers or supervisors take care of the babies with the help of assistants, nannies or ayahs (maids). Centres like this usually have a large number of babies.
Private or stand-alone nurseries. These are run either by an individual or group of individuals. They do not have any branches or other centres. Teachers or supervisors take care of the babies with the help of ayahs or nannies. The number of babies admitted in these nurseries usually depends on the space and staffing.
Home-based crèches. This is the most common form of day-care in India. Here, the caretaker runs a crèche at her own home. Usually, it's only one or two people who handle the babies. They may have an ayah who helps them out.

Home-based

crèche usually has a limited number of seats.

Usually,

these have just a few babies.

Day-care centres attached to independent schools. Some schools have the option of day-care for babies. These may be a combined playschool or regular school with older children. They generally have qualified professionals to take care of the babies, along with ayahs.
Workplace crèches. Some companies offer the option of workplace crèches. This option helps working mums to provide care for the baby in the same premises while they are at work. These are quite uncommon in India but some organisations are now offering this set-up.
Each of these crèches may accommodate a different number of children ranging from five to 50 or more. Many have long waiting lists so it's a good idea to research and explore your options well in time.
What Makes Babbel & Krabbel Creche Safe & Reliable?
It's up to you to judge how good or safe the crèche is. Many crèches lack even the basic infrastructure and services required to facilitate good childcare, but here at Babble & Krabble we apply guidelines to ensure your child's safety & wellbeing:
Our crèche is registered with the Department of Social Development, conforming to their rules & regulations giving you the peace of mind that your child is safe here with us.
Our security is of high priority. Our crèche have qualified and verified staff, security guards and support staff.

Under no circumstances are children allowed to be handed over to a stranger claiming to be a relative. Unauthorised persons should not be allowed to enter without a

valid

reason.

Biometric access and a

well-implemented

security policy aids in our commitment to keep our learners safe.

Our School has been around for more than 40 years, established in our community as a safe & reliable creche.

All our professional staff, managers and supervisors have been qualified and trained.

Our crèche has clear established policies for everything from holidays, opening and closing times to dealing with emergencies. By checking that these procedures are in place, you can see that our crèche takes the responsibility of caring for your child seriously.

Our staff have all the necessary first aid & basic firefighting

training

.

Our crèche has a good reputation that is accompanied by a warm and stimulating environment. Talk to other parents who have their babies & children in our crèche for referrals.
Our crèche has a variety of play equipment, educational toys, play areas and living areas that help stimulate your child.
Call Us Today To Enrol Your Little Ones With Babble & Krabble
Contact Us